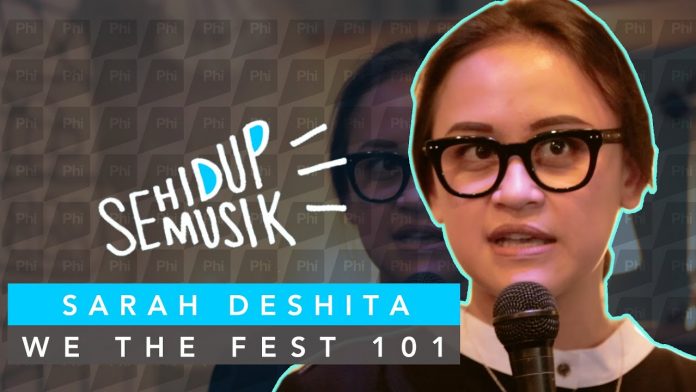 We The Fest adalah satu dari festival besar dan bergengsi di Indonesia. Menghadirkan band-band bergengsi dan band-band baru, festival ini dipandang diperhitungkan oleh banyak band untuk unjuk gigi.
Namun tidak semua band bisa punya kesempatan beraksi di festival besar seperti We The Fest. Semua festival pada dasarnya punya beberapa kriteria line upnya yang mana itu menentukan wajah di festival itu sendiri.
Sarah Deshita dari Ismaya Live menjelaskan seperti apa kriteria band-band yang bermain di We The Fest.
Simak selengkapnya di Sehidup Semusik volume 6 yang bertajuk SOUNDTIPS: Festival 101 For The Bands yang digelar 13 Juli lalu di Sehidup Sekopi.